There is a link between the motivation to do things and chronic low-grade inflammation!
The journal Trends in Cognitive Sciences Researchers from Emory University published that "inflammatory cytokines signal immunometabolic shifts," which directly impact mesolimbic dopamine (DA). The mesolimbic pathway, also referred to as the "reward pathway", is implicated in the willingness to put in effort or seek reward. These findings could impact the way we look at behavioral challenges - for which a causative factor may be inflammation. info@bioticsresearch.com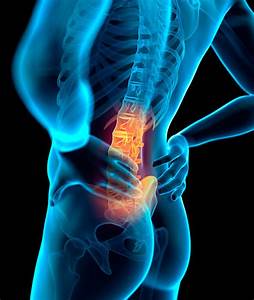 Dr Gundry's Plant Paradox book explains causes of inflammation caused by lectins. The book provides a list of foods to eat that decrease the exposure to lectins. As a cardiologist he had many patients heading for heart surgery that used this diet to prevent having to have the heart surgery. At this point people with other diseases have brought their inflammation down causing a direct effect on decreasing symptoms of their illness.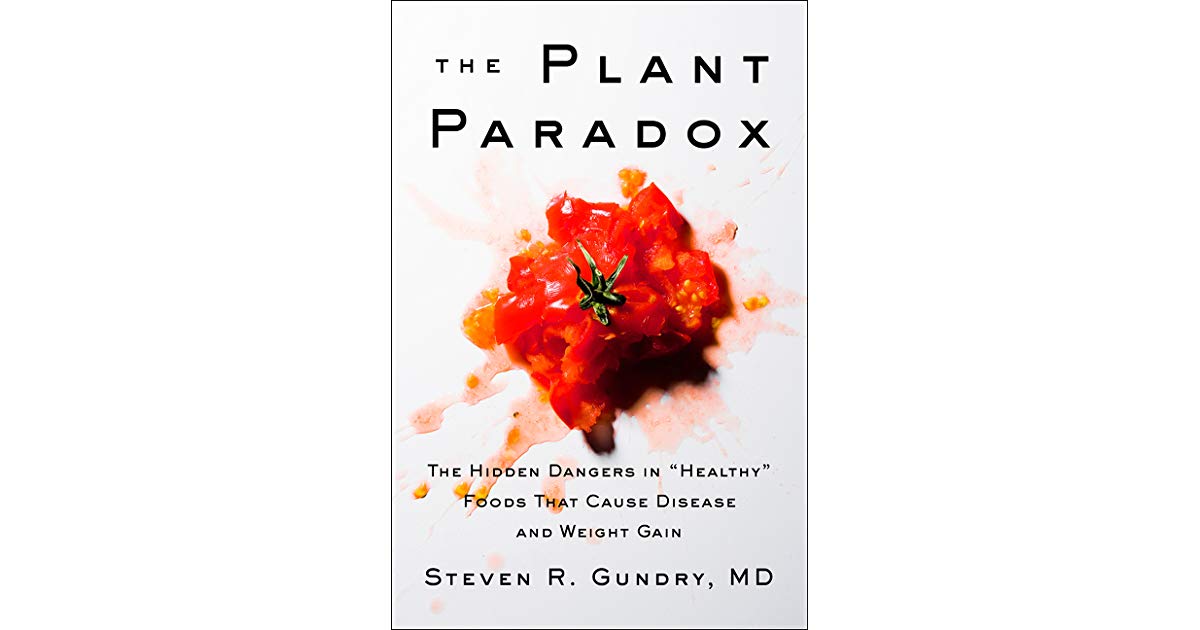 The Five Compoments of The Verebral Subluxation Complex
1. Joint Damage
Kinesiopathology
Vertebrea out of proper alignment
increased stress on joints
"Locked" jamming joints
"Clicking" or too much movement in joints
Pain
Reduced range of motion
Loss of Balance and posture
Shoulders, hips, knees, feet compensate for postural imbalance
Loss of energy, fatigue
2. Nerve Damage
Neuropathology
Nerves compressed, stretched or "pinched"
Nerves function abnormally which can lead to:
Altered internal organ funciton
Pain
Attention deficit disorders, addictive behavior, psychosis and other conditions.
3. Tissue damage
Histopathology
Abnormal pressure on joints and nearby "soft" tissues
Swelling
Soft tissue damage
Many areas become tender and painful, especially to touch
"Hot" spots and trigger points
Unnatural wear and tear caused arthritic changes to the joints and nearby tissues.
4. Muscle damage
Myopathology
Muscles become tense
Spastic
Always tight
Muscles weaken
Cartilage, ligaments and tendons are weakened
Pain
Postural distortions
5. Health damage
Pathophysiology
Dis-ease (lack of wholeness or health)
Accelerate aging
Chronic fatigue
Lessened ability to respond to physical and emotional stress
Lowered resistance to disease
Joint degeneration, bone deformation, disc destruction
Loss of height
Inability to "hold" adjustment for long periods
Subluxation can also affect...
Emotional health. A subluxation can cause wide-ranging emotional effects
Trophic substances. Nerces supply muscles and other organs with nutrition. They are essential for muscle tone and organ vitality.
The meninges that wrap around your brain, spinal cord and connect to your spine, can be distorted by a subluxation. this can affect the stability and health of your entire spinal column and nervous system. Inside the meninges flows the cerebro-spinal fluid (CFS), which is essential for proper nervous system and overall health.
Organ health (somoto-autonomic relationship). A disruption of the nerve-organ relationship has been linked to a weakened immune system, blood pressure irregularities, disrupted kidney function and other conditions.
Immume system funtion. Nerve fibers fo into virtually every organ of the immune system and form direct contacts the the immune system cells... if you took the nerves away from the spleen or lymph node, you virtually stopped immune responses in their tracks... Now there is overwhelming evidence that hormones and neurotransmitters can influence the activities of the immune system, and that products of the immune system can influence the brain. 
Chiropractic - Brining out the best in you! An Introduction 4th edition Tedd Koren, D.C. 
Postural deviations usually indicate an underlaying spinal problem. Chiropractic can detect many such problems. Early detection and correction can save you and your children future suffering and maintain excellent health. 
QUESTIONS
1. What is chiropractic?
2. How does the Doctor of Chiropractic help?
3. Is chiropractic appropriate for children?
4. How safe is chiropractic for a child?
5. When should I take my child to a chiropractor?
6. How effective is chiropractic care for children?
7. How can chiropractic care help an older child who is not sick?
8. What if my child has a health problem that does not respond to chiropractic care?
9. There are so many different health specialists today, who is responsible for the health of my child?
1. What is chiropractic?
Chiropractic is a conservative and natural healing art and science that concentrates on keeping people well. While chiropractic is an American science more than 103 years old, its basic wellness premise dates back to spinal "manipulations" first used by Hippocrates, the Father of Healing in the 4th Century B.C.Doctors of chiropractic do not treat symptoms, though this may be the initial reason why a patient comes to a chiropractic office. What the doctor of chiropractic does is attempt to get to the root cause of a health problem. The primary focus of chiropractic is the detection, reduction, and correction of spinal misalignments (known as subluxations) with resultant nervous system dysfunction.
The spinal column houses a critical part of the body's nervous system, the spinal cord, which is responsible for the transmission of nerve impulses or messages to and from the brain. This free flow of nerve impulses is necessary to allow the body to function properly. A spinal malfunction (subluxation) can interrupt this flow of information and affect the body's nervous system causing pain, muscle and organ dysfunction, and other imbalances.
2. How does the Doctor of Chiropractic help?
The doctor of chiropractic, through a procedure called an adjustment, helps restore misaligned vertebrae to a more normal position, thus allowing the nerves to properly communicate with the rest of the body and let the body heal itself — safely and naturally.
3. Is chiropractic appropriate for children?
Yes. Chiropractic's drugless and preventive approach to good health makes it perfectly appropriate for infants, children, and teenagers. Chiropractic is licensed in all 50 states of the U.S. for the care of children of all ages.
4. How safe is chiropractic for a child?
Chiropractic is one of the safest forms of children's health care. A chiropractor does not adjust a baby or a child the same way as he or she adjusts an adult. A baby's spine is very supple during the first few months of life, so the doctor of chiropractic applies only a slight pressure to make an adjustment. For older children whose spine is still made of mainly cartilage, slight pressure followed by a gentle push is all that is required to put the vertebra back in place.
5. When should I take my child to a chiropractor?
When you want to give your child a head start in good health and all the benefits of a conservative, drugless approach to health care, you should take your child to a chiropractor. It is important to have a chiropractic exam during the first year of a child's life as spinal trauma can occur during birth, as well as from tumbles while learning to sit up or walk. Improper lifting and carrying can also contribute to spinal stress.Your child's spine grows almost 50% in length during the first year. This is equivalent to a six-footer growing to nine feet in just 12 months! It's this kind of tremendous growth and developmental changes which make a complete chiropractic examination so important in the early stages of a child's life. If there is a problem, the earlier it is corrected the less likelihood there is of it becoming a chronic or more serious problem later in life.
Doctors of chiropractic believe it's much more important to prevent diseases than wait till some disease occurs.
6. How effective is chiropractic care for children?
Chiropractors have been providing safe and effective care for children for more than 103 years. Without efficacy, parents would have long ceased to seek out a doctor of chiropractic for their children. A 1992 survey showed that the most common conditions for which children visit a chiropractor are: earaches, neck pain, check-up, headache, upper respiratory, low back pain, allergies, asthma, enuresis, and thoracic pain. Other reasons are ADD and ADHD, colic, torticollis, insomnia, growing pains, and persistent crying in infants.
7. How can chiropractic care help an older child who is not sick?
Chiropractors do not treat diseases, they help to correct spinal misalignments that can cause health problems. Through regular adjustments, counseling on proper nutrition, exercise, and posture, the chiropractor can help you raise a child who is structurally and functionally sound.The number one "illness" in children is accidents. You may not realize it, but youngsters take numerous tumbles — learning to ride a bike, or even just jumping and running around. If your child takes part in athletic activities, the "sack" of a quarterback could twist a young spine, pitching a ball can throw a vertebra out of alignment. These underlying injuries, if left uncorrected, can cause serious problems as the child grows into adulthood.
Doctors of chiropractic can do more than correct these problems. They can also help improve performance on and off the field by helping the body to function at its optimum level, naturally, and without drugs.
8. What if my child has a health problem that does not respond to chiropractic care?
Doctors of chiropractic are trained to recognize complex health problems. Their primary obligation is the welfare of the child. It is the position of the ICA Council of Pediatrics and its parent organization, the International Chiropractors Association, that when the doctor of chiropractic or any doctor reaches the limits of their skill and authority that they are "ethically and morally bound to make patient referrals to practitioners in other fields of healing when such referrals are necessary to provide the highest quality of patient care."
9. There are so many different health specialists today, who is responsible for the health of my child?
You are. As a parent or guardian you must take responsibility for your child's health and use your best judgment as to what is most appropriate for your child. Fortunately, there are some outstanding primary health care providers to help you make your decision, including your doctor of chiropractic, pediatrician, and dentist. These professionals should make up your child's personal health care team.
Self Massage
The New York Times reported that:
"One of the biggest mistakes people make with [joint pain] is to limit movement of the affected joint, which leads to stiffness and weakness that only makes matters worse1."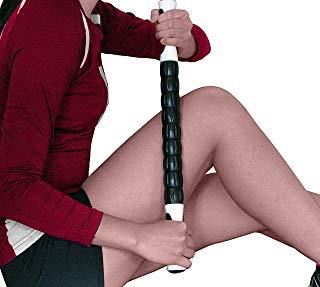 The bottom line?
If you want to beat joint pain, you MUST keep moving.
But when you're suffering from aches, pains, and stiffness - movement is the last thing on your mind.
So, what's the solution?
What you need is a safe way to soothe pain - without drugs (or even OTC meds) that are hard on your stomach, kidneys, and liver
And while easier said than done, a new twist on an old discovery is making that possible (and without the dangers and side effects of commonly prescribed treatments).
In fact, it's been shown in more than a DOZEN research studies2,3,4 to help stop stiffness and improve mobility.
The best part?
It takes just 30 seconds per day and can give you results in as little as one weekDo this ONCE DAILY for better knees and pain-free joints…
References:
1 Jane E. Brody (Sep. 19, 2016). Don't Take OA Lying Down. The New York Times.
2 Bakilan, F., Armagan, O., Ozgen, M., Tascioglu, F., Bolluk, O., & Alatas, O. (2016). Effects of Native Type II Collagen Treatment on Knee OA: A Randomized Controlled Trial. The Eurasian Journal of Medicine, 48(2), 95–101.
3 Di, L., Mannelli, C., Maresca, M., Micheli, L., Martinez-puig, D., & Ghelardini, C. (n.d.). LOW DOSE CHICKEN NATIVE TYPE II COLLAGEN Inflammatory infiltrate. Florence, Italy.
4 Scarpellini, M., Lurati, A., Vignati, G., Marrazza, M. G., Telese, F., Re, K., & Bellistri, A. (2008). Biomarkers, type II collagen, glucosamine and chondroitin sulfate in OA follow-up: The "Magenta OA study." Journal of Orthopaedics and Traumatology, 9(2), 81–87.
Get out from under the weight of these diseases, like rheumatoid or reactive arthritis, celiac sprue, skin disorders, hair loss, inflammatory bowel, type 1 diabetes, Hashimoto's, Graves,' Addison's, lupus, Sjögren's syndrome, degenerative brain diseases, fibromyalgia and many more.
First we need to sort out the root causes for the Autoimmune Ds
We will evaluate the gut permeability
Micro biome or good bacteria
Food digestion
Environmental toxins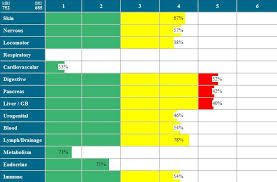 Check out our Website and see how our biomeridian machine analysis along with Kinesiological muscle testing can get you some answers and healing.https://www.healingcenterofvermont.com/biomeridian-testing" target="_blank">(https://www.healingcenterofvermont.com/biomeridian-testing)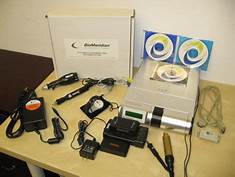 BioMeridian testing is a non-invasive assesment of energy paths also called channels. The machine uses currents through accupressure points to measure tissue resistance. (http://biomeridiantesting.com/index.html)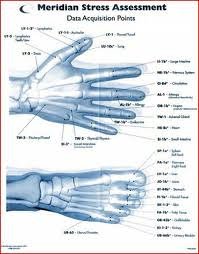 Call the office to set up a reading and evaluation.
Chiropractic is a healthcare discipline that emphasizes the inherent recuperative power of the body to heal itself without the use of drugs or surgery. The practice of chiropractic focuses on the relationship between structure (primarily the spine) and function (as coordinated by the nervous system) and how that relationship affects the preservation and restoration of health.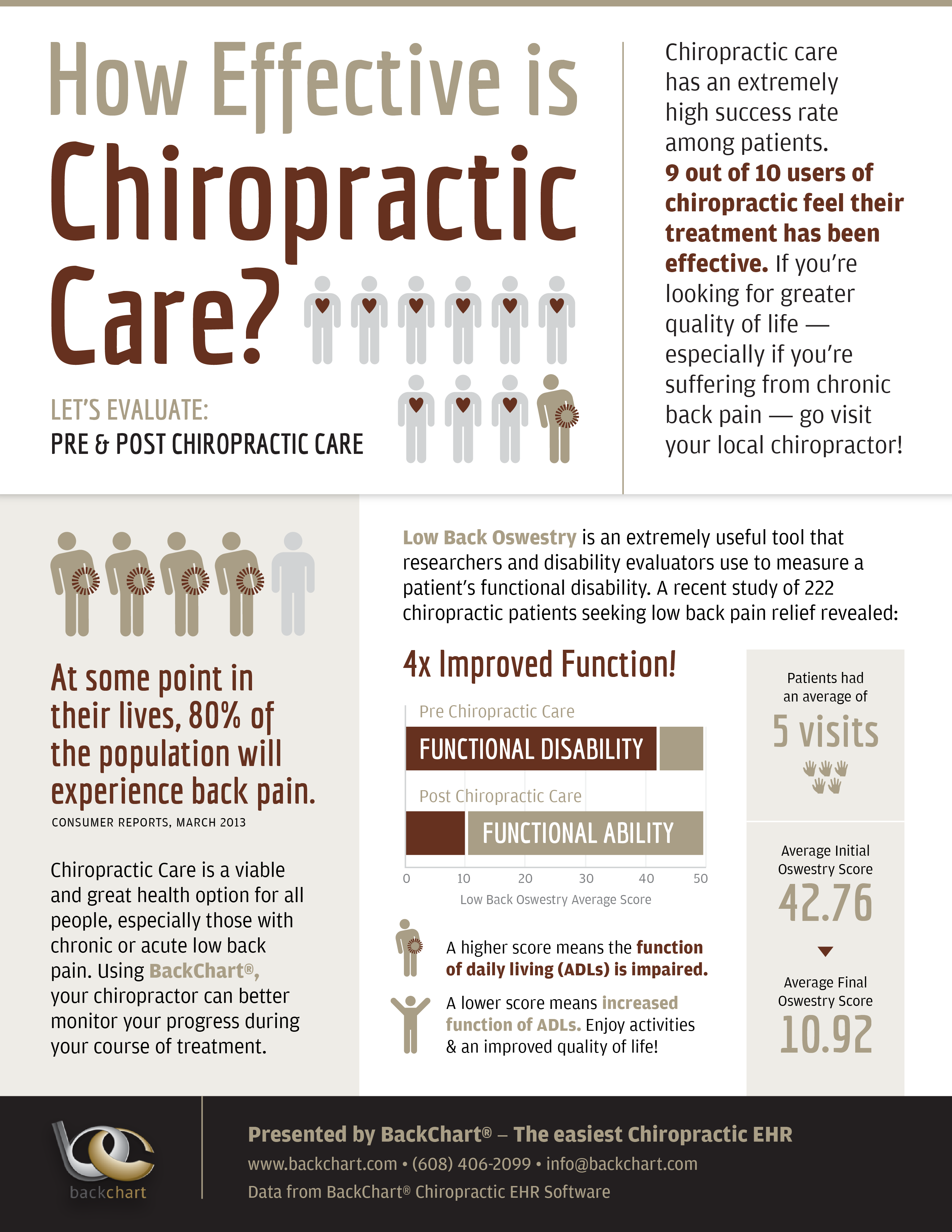 In addition, doctors of chiropractic recognize the value and responsibility of working in cooperation with other health care practitioners when in the best interest of the patient.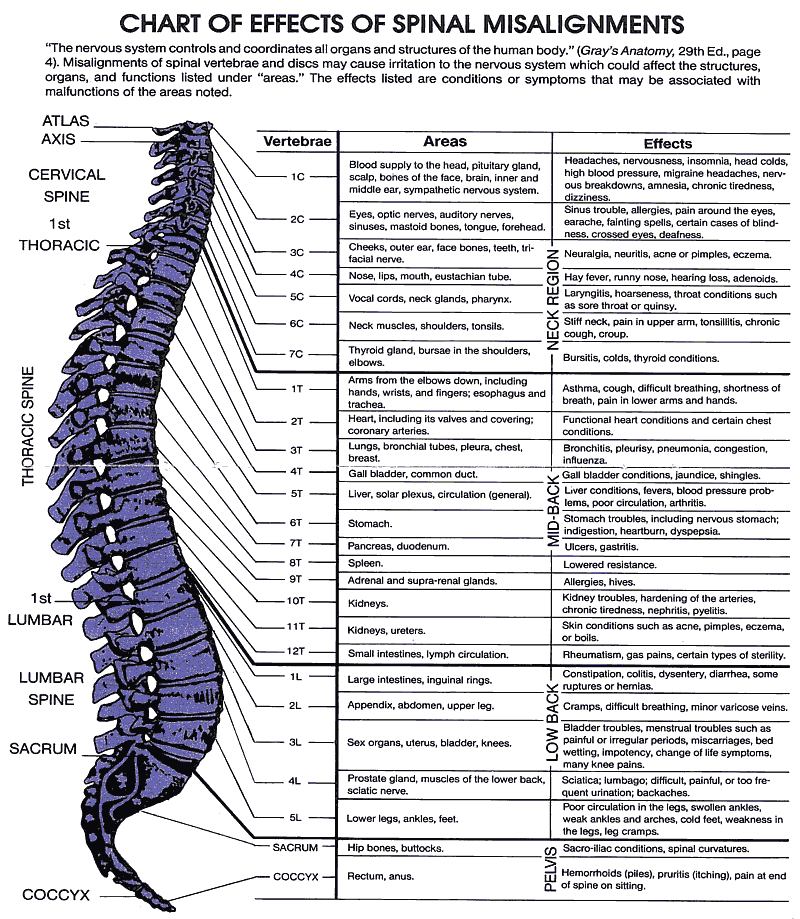 Sciatica 72 percent success rate in treating sciatica-related symptoms.
Compared to most medical treatments, few interventions can initiate back pain relief and healing like chiropractic adjustments can.
The European Spine Journal published findings from a clinical trial uncovering how chiropractic adjustments resulted in a 72 percent success rate in treating sciatica-related symptoms. This can be compared to a ___20 percent success rate from treatment with physical therapy, and a __50 percent success rate from corticosteroid injections.
Another study published in the "Journal of Manipulative and Physiological Therapeutics" found patients with chronic low-back pain treated by chiropractors showed greater improvement and satisfaction one month following treatment compared to patients treated by family physicians.
Moreover, total costs of the chiropractic-treated patients were about one-third of the costs of physiotherapy or general practitioner care.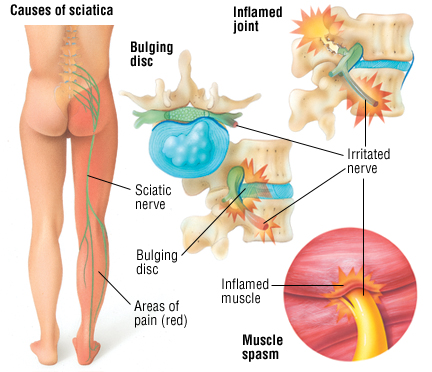 The nervous system is housed within the bones of the spine and cranium. As a chiropractor I manipulate or adjust the bones .These nerves go to organs; muscles and back to the spine. When you consider how most cells and organs in your body are controlled by nerves traveling through your spinal canal, it's mind-blowing how vast the positive outcomes of realigning these nerves can be.