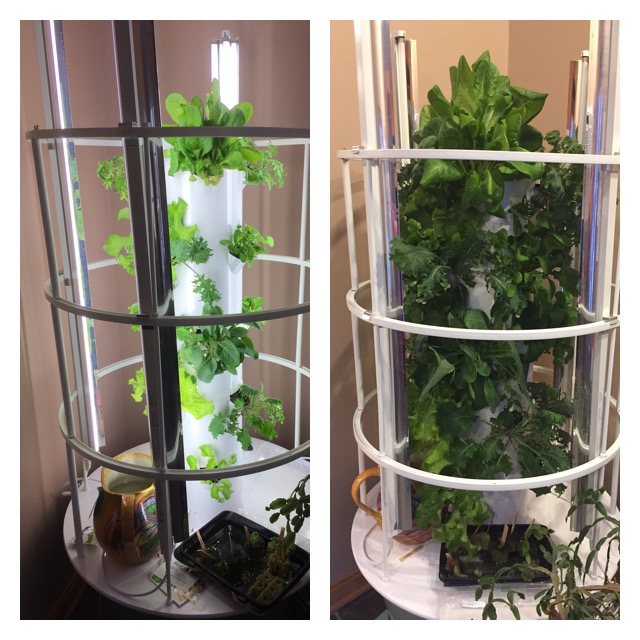 Transitioning to Tower Garden
As the 2016 season drew to a close, I got a Tower Garden with grow lights and moved the growing inside. This first winter, the yield of greens and herbs from my indoor Tower Garden eclipsed what I'd gotten out of my soil garden last summer. Those plants grow so quickly!
I was so thrilled with the results that I bought another two tiers for Tower Garden . I will be adding full spectrum lights for my tomato plants.
Here's my point: I spent a significant amount of time, effort and money trying to grow food using traditional methods. And the results were pretty disappointing.
But when I planted an indoor Tower Garden, I was soon harvesting two times a week—and continued to harvest from the same plants .This should be for more than six months, they say. And the whole process has required little time or effort.It has been a wonderful humidifier through this dry winter.
Now it's hard to imagine not harvesting my own fresh food daily. I don't think I'll be giving up Tower Gardening anytime soon.
That said, I still maintain my outdoor dirt garden—in addition to my two Tower Gardens—to grow root crops (which I can't grow with Tower Garden).
Because who's to say you can't do both? 
Categories: None