5 Tips for Taking Care of Your Brain
1.Drink More Water
Your brain is 80% water, so avoid anything that dehydrates it – such as caffeine or alcohol.
2.Get Regular Exercise
Exercise can boost blood flow and other positive nutrients to the brain, increase your levels of dopamine and generate new brain cells that can help the brain self-regulate and calm down. Walking can help you clear your mind, decrease anxious feelings, improve your mood and burn some calories all at the same time.
3.Eat a Healthy Diet 
It's recommended that you eat 9 servings of fruits and vegetables every day. To help Juice Plus can help to fulfill these requirements if you find it hard to eat all of your fruits and veggies.Also you don't get the fructose sugar that comes with eating fruit.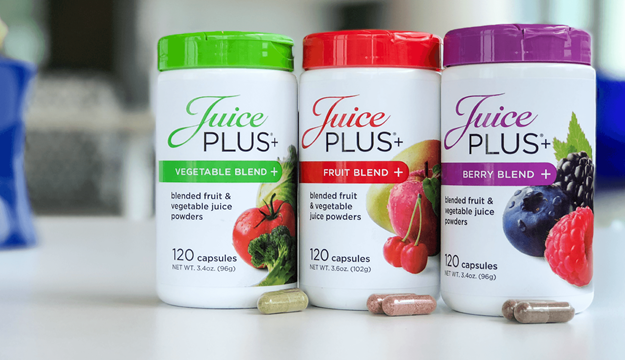 3.Quality Sleep 
When you don't get enough sleep, you have overall decreased blood flow to your brain, which disrupts thinking, memory, and concentration.
4.Just Relax 
Learning how to counteract stress and calm your body helps your brain work better, puts you in a better mood, reduces blood pressure, and protects you from disease.
With BrainMD Neurolink it provides the nutrients to give you the focus and energy you need to do the things you love most in life

20years ago, my sister, Joanne, brought my 7-year-old niece, Jennifer, to see me because she was struggling in school and had emotional outbursts. When I scanned Jen, I found she had a brain that was working way too hard.
I tried many "traditional" interventions without any success, and my sister was calling me three times a week, upset about Jen's behavior. Through my research, I discovered a combination of natural supplements that could help calm the brain and put her on them.
Four months later I realized I hadn't heard anything from my sister, so I called her and said, "Hey, don't you love me anymore?" Joanne said, "Of course I do, and you won't believe how much better Jennifer is doing. She's getting straight A's in school and she is MUCH easier to be around."
This was a very compelling experience that had a lasting impact on me.
Now 20 years after Joanne brought Jennifer to see me, Jennifer graduated from law school and is doing great. There is no question in my mind that supplements can have powerful, positive effects.  Dr Amen
Categories: Brain Health