But first — here's the quick and easy recipe for my Pear and Sage Olive Oil Snack Cake:
Ingredients (serves 8-12):
FOR THE CAKE:
⅔ cup extra virgin olive oil, divided (1/3 for saute and 1/3 in the cake)
2 green pears, peeled and diced
2 Tbsp sage, minced
1 ½ cups blanched almond flour
Zest of 1 orange
Zest of 1 Lemon
1 cups xylitol
2 tsp baking powder
Juice of 1 lemon
4 eggs, beaten (or approved vegan egg substitute equivalent)
½ cup water
FOR THE SYRUP:
½ cup water
Juice of 2 lemons
4 tablespoons xylitol
Instructions:
Grease an 8 inch cake tin with olive oil (ideally a springform pan).
Heat half the olive oil over medium heat, and add pears and sage. Saute until pears are tender and sage is fragrant, then remove from heat and let cool.
In a food processor fitted with an "S" blade, pulse the almond flour and orange zest until well combined.
Transfer to a mixing bowl and stir through the xylitol, baking powder, and lemon zest. Add the lemon juice, olive oil, and eggs, and mix until combined.
When cool, add the pear, olive oil, sage mixture to the batter, and fold in until well-combined.
Pour batter into prepared cake pan, then put into a cold oven. Turn oven to 350 degrees, and bake for approximately 25-30 minutes, or until a skewer inserted into the center of the cake comes out clean.
Leave in the tin for 5-10 minutes to cool.
While cake is cooling, make the syrup. Gently heat all of the ingredients until the xylitol has dissolved.
Bring to a gentle boil for 5 minutes, allowing the rosemary to infuse.
Pierce holes in the cake and pour the syrup over while still warm.
So… what makes this snack cake so good for you?
Well, aside from being loaded with vitamin C, vitamin K, and fiber (which helps feed your good gut bugs)...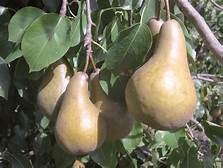 Pears, sage, and orange zest have REALLY high levels of antioxidants… which help destroy the free radicals that cause aging and illness.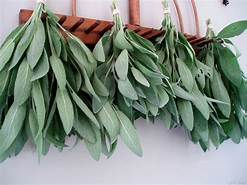 But what really gives this recipe the "Gundry Stamp of Approval"? It all comes down to its star ingredient: Olive oil!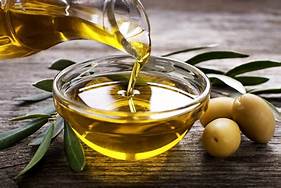 Olive oil helps to improve brain function, promote weight loss, strengthen the immune system and so much more.
Categories: Nutrition